Franklin Legacy Society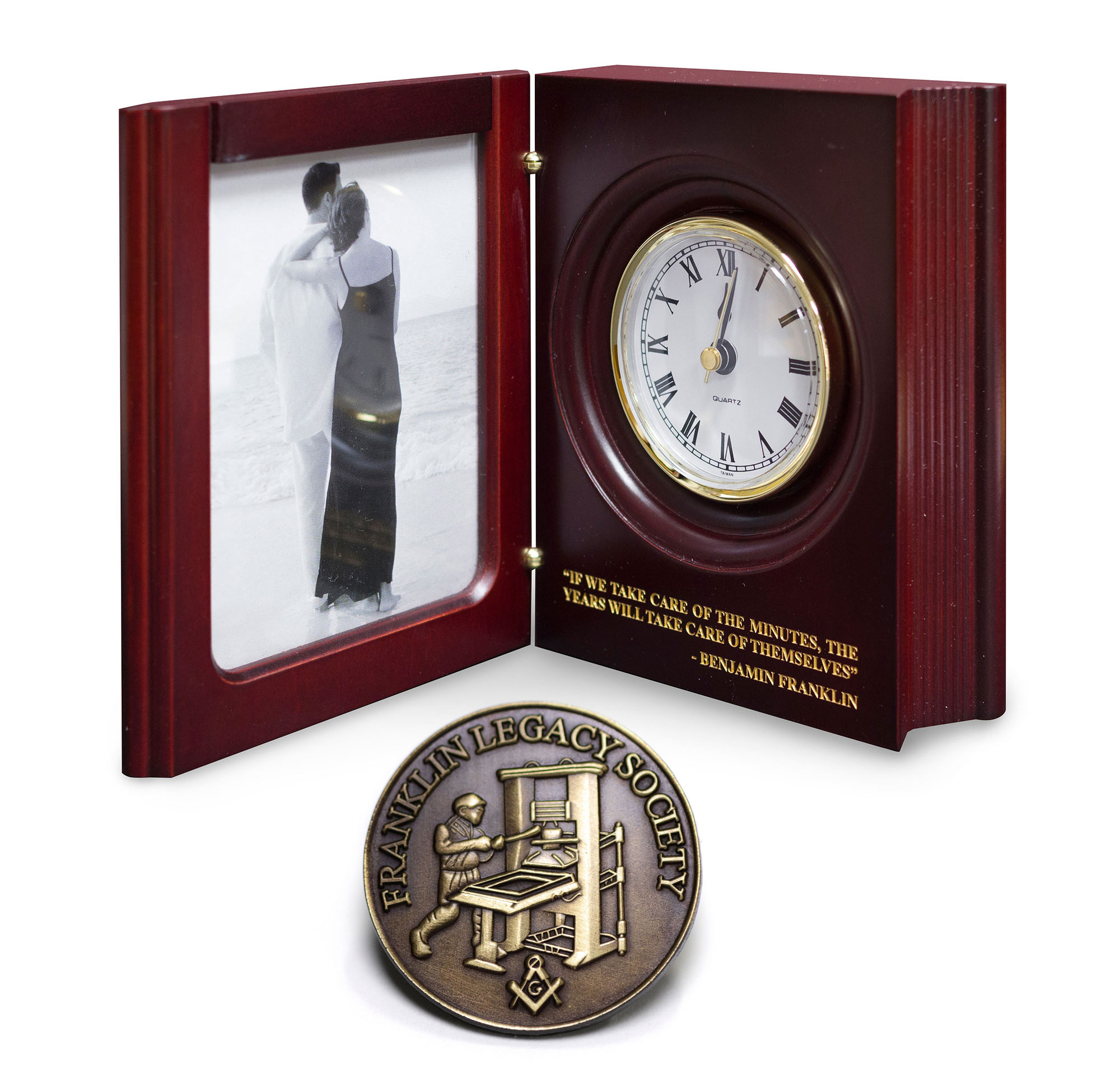 Welcome to the recognition society for planned gifts for the Masonic Charities of the Grand Lodge of Pennsylvania. The Franklin Legacy Society recognizes individuals that establish a planned gift for any one of the Masonic Charities, including, but not limited to, the following: (1) naming a Masonic Charity as a beneficiary in their will or trust; (2) purchasing a Charitable Gift Annuity to benefit a Masonic Charity; (3) establishing a Charitable Remainder Trust naming a Masonic Charity as a remainder beneficiary; (4) including a Masonic Charity as a named beneficiary of an IRA, life insurance policy or the like; (5) including a Masonic Charity as a named receipt of a bank account or brokerage account through a Transfer on Death (TOD) or Paid on Death (POD) designation.
FRANKLIN LEGACY SOCIETY
Ben Franklin, one of the most recognized individuals in American history, was a past Grand Master of the Grand Lodge of Pennsylvania. This author, printer, statesman, politician, diplomat and inventor was also a great philanthropist. One of his most famous quotes was "Doing nothing for others is the undoing of ourselves". For this reason, the Masonic Charities finds it only fitting to name its legacy society after this great founding father of our nation.
BENEFITS OF FRANKLIN LEGACY SOCIETY
With over 600 members in the Franklin Legacy Society, we invite you to become a member of this august group and share in its benefits. They include:
Invitation to an annual donor recognition dinner usually held in May on the campuses of the Masonic Villages of Elizabethtown, Lafayette Hill and Sewickley. This occasion provides a great opportunity to meet with many other like-minded members of the Society and partake in an exquisite meal prepared by our staff.
Receipt of a handsome book clock and pin which depicts Ben Franklin working at his printing press.
Recognition on the donor recognition wall and in the Annual Report (members may, however, elect to remain anonymous and still receive the other benefits of the Society).
For an application to join the Franklin Legacy Society, please click the following link: FLS-Application-Form.pdf
Thank you for supporting the Masonic Charities.