Continuing a Husband's Desire to Help Children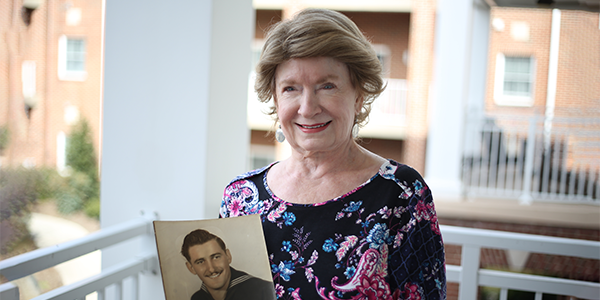 Before retirement, Trudi Prath was famous at work for clearing the snow off her coworkers' cars in the winter. She has modeled her life on assisting others, which now includes the children of the Masonic Children's Home.
"I enjoy helping future generations, watching kids thrive, enjoy their lives and become upstanding citizens," Trudi said.
Trudi's passion for the children's home also stems from her late husband's desire to help children.
John, who was an active Mason for many decades, worked as a detective.
"When children would get into serious trouble, he was the person they asked for," Trudi said.
John had the ability to coach troubled children and to communicate with them clearly and with passion and understanding. In their neighborhood, John was also the go-to person for all the children who needed help fixing their bikes and with other various tasks.
For Trudi, investing in the youth at the children's home is her way of passing on John's legacy.
The two had a beautiful 64 years together and were proud of their four children, eight grandchildren, 11 great-grandchildren and two great-great-grandchildren.
"We both just enjoyed kids and strongly believed in helping others," Trudi said.
Trudi has decided to support the children's home with a charitable gift annuity (CGA).
"It's a great way to get income and support your favorite charity," Trudi said. "I know I can count on my regular deposit, and the tax deduction was also helpful at tax time."
Trudi's decision to set up a CGA turned out to be a mutually beneficial proposition. She is able to ensure children in need receive the second chance at life they deserve, while providing a constant and reliable income stream to help her with monthly expenses.
"It enables me to help others while helping myself," Trudi said. "I want the world to be a better place."